Unisex Tank Top
"Famous Artists Art Print"
Casual. Comfy. Cool. Soft. Versatile.
That works for everyone
Versatile, all-inclusive appeal
Our all-inclusive feel and fit Unisex Tank Top work for all genders, all while providing comfortable wear for hours in sizes ranging from S to 2XL.
Fit for everyone
This tank is no ordinary piece of clothing. Its rounded neck and side-seamed detailing provide a retail fit for clothing that's true to size.
The Airlume difference + composition
This Unisex Tank Top is all about top-notch comfort! Crafted from Airlume clean cotton Sponge Fleece, it's incredibly soft and cozy. Every inch is designed for ultimate snugness, and from the smooth surface to the warm interior. Plus, it's durable, ensuring it stays in your wardrobe for a long time.
Why is it special? Firstly, because it seamlessly blends style and comfort. Slip into luxury and embrace the mantra "Famous Artists Art Print". Moreover, it's not just stylish; it's functional too. It keeps you warm while staying trendy. Additionally, its unique design ensures you stand out in any crowd. In fact, it's perfect for any occasion. Whether you're attending a party or simply going for a walk, this garment is a statement in itself.
Material breakdown:
Solid colors: 52% Airlume cotton, 48% polyester fleece
Ath. Heather: 90% Airlume cotton, 10% poly
Get ready to elevate your style game with this exceptional piece! 😎✨
Crafted with consciousness + care
Introducing our Fitness Design Unisex Tank Top – "Famous Artists Art Print", which has been meticulously crafted with a strong focus on eco-consciousness. Notably, it stands out for conserving resources effectively. By employing innovative techniques, it not only manages to use 7 times less water than typical manufacturers but also significantly reduces water usage. Consequently, this approach plays a crucial role in conserving water resources and promoting environmental sustainability. This, in turn, crucially benefits the environment and showcases our unwavering commitment to sustainability.
Moreover, what sets our tank apart is its role in paving the way for a greener future. By implementing these groundbreaking methods, we not only conserve resources but also contribute to a more sustainable world. Additionally, the tank is meticulously crafted in eco-friendly facilities, ensuring zero sweatshop conditions. In essence, our tank not only champions environmental preservation but also sets a high standard for ethical production practices. This holistic approach underscores our dedication to creating a positive impact on both the environment and the communities involved in our production process.
Choose our Fitness Design Unisex Tank Top – "Famous Artists Art Print", and join us in making a difference—one T shirt at a time.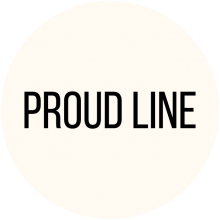 MUST HAVIT
Welcome to Must Havit! We have lots of great stuff in our store. Come on in and find something awesome! Our team is here to help you pick the perfect item. We care about your safety and offer only top-quality products. Thanks for choosing Must Havit!
Designed in Los Angeles, California